---
Ryton Estates, Nelspruit, Mpumlanga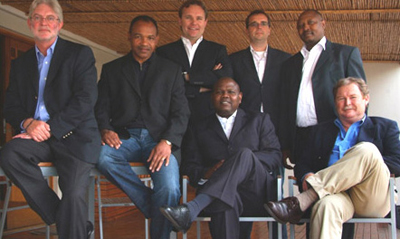 In October 2008, Ryton Estates, a 250 hectare citrus and avocado farm was acquired by the Department Rural Development (DRD) and Land Reform. The operation was on the verge of becoming another agri-bee statistic. The farm's electricity was about to be cut off, fertilizer and sprays were not applied and only a skeleton staff was employed.
Vutsela Investments, a group of black agri-entrepreneurs came to the rescue and acquired a long term lease from the DRD for Ryton.
They then proceeded to enter into a joint venture with the Unlimited Group. Management of the farm was transferred to the newly established joint venture on 1 October 2008, and a recovery plan was immediately implemented to turn operations around. The workforce was re-appointed and the farm currently employs 90 people permanently and 300 seasonal workers during harvest.
Ryton will be returning to profitability in 2012 and will produce 7000 tons of fruit for the global export market.
In a landscape littered by unsuccessful agri-empowerment project, the Vutsela-Unlimited Group joint venture serves as a model of what can be achieved if a structured approach to land reform and agri-bee empowerment is taken. It is also an example of how timeous and decisive partnering between the DRD and commercial BEE partners can ensure transfer of farms without jeopardizing farm infrastructure and food security.
The Vutsela Iglobhu Board from left to right: Gerrit de Vries, Nic Elliot (Chairman), RiŽl Malan, Gay Makoena, Hans Muylaert, Mpho Maepa, Johan Burnett.
---
Tshakhuma Community Farms - Levubu, Limpopo Province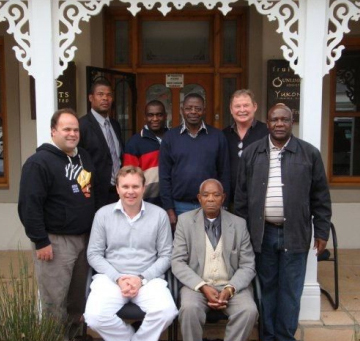 The Tshakhuma Community led by Khosikhulu (senior chief) M. A. Madzivhandila is made up of 17 villages, two of which are led by him directly (1,2) and two historic villages that are now part of the farming area. More than 16 000 beneficiaries of the Tshakhuma Community Trust live in these viliages.
The villages are scattered around the Levubu agricultural area and measure approximately 75km2. The estimated population living in the villages is 18,700 people.
The villages all fall under the Makhado Municipality under the Greater Vhembe District Municipality.
The people of Tshakhuma are traditionally Venda and 98% of the inhabitants are Venda Speaking.
The Restitution of Land and land rights has been achieved. To date the Land Claims Commission now under Rural Development and Reform have purchased or transferred over 1,000 Ha of land back to the Tshakhuma Community.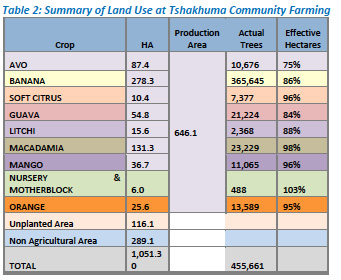 This Land was transferred in 3 batches over a period of time:
Phase 1 October 2005 to Dec 2006
Phase 2 Jan 2007 to Aug 2007
Phase 3 & 4 Sep 2007 to Mar 2008
Tshakhuma Community have taken ownership of 22 properties covering an area of 1,051Ha and have title to 22 properties that comprises the following developed cropland:
In September 2010, The Unlimited Group's subsidiary, Arvum Finance entered into a long term funding agreement with Tshakhuma and other Unlimited Group companies entered into marketing and mentoring agreements with Tshakhuma. The operation will be restored to profitability in 2012.
---
Groendal Farms - Langkloof, Eastern Cape
Groendal Farms is a 50\50 joint venture between the previous owner of the farm (Johann Kritzinger) and his farm workers.
Arvum Finance entered into a funding and marketing agreement with Groendal following various natural disasters that hit the region in 2009 and 2010. The farm will be restored to profitability in 2012 and Arvum Finance will exit the project by June 2012 as funder.
Arvum Finance fulfilled its mandate as funding partner to bridge high potential production units in time of distress until profitability is restored.
# BACK TO TOP